Tucannon Cellars Washington winery story started with a vision by a family of wine-lovers who wanted to utilize our local resources and create some of the greatest wines in Washington. We believe in family, love, and the first miracle on the planet earth—wine itself.
As wine connoisseurs know, wine offers many unique, individual experiences, from the social wine drinker to the avid wine collector. Our first experience at wine making is what led us to where we are today. And it all started in our garage with a wine-making kit that was received as a Christmas gift to help us reduce our own wine-tasting expenses.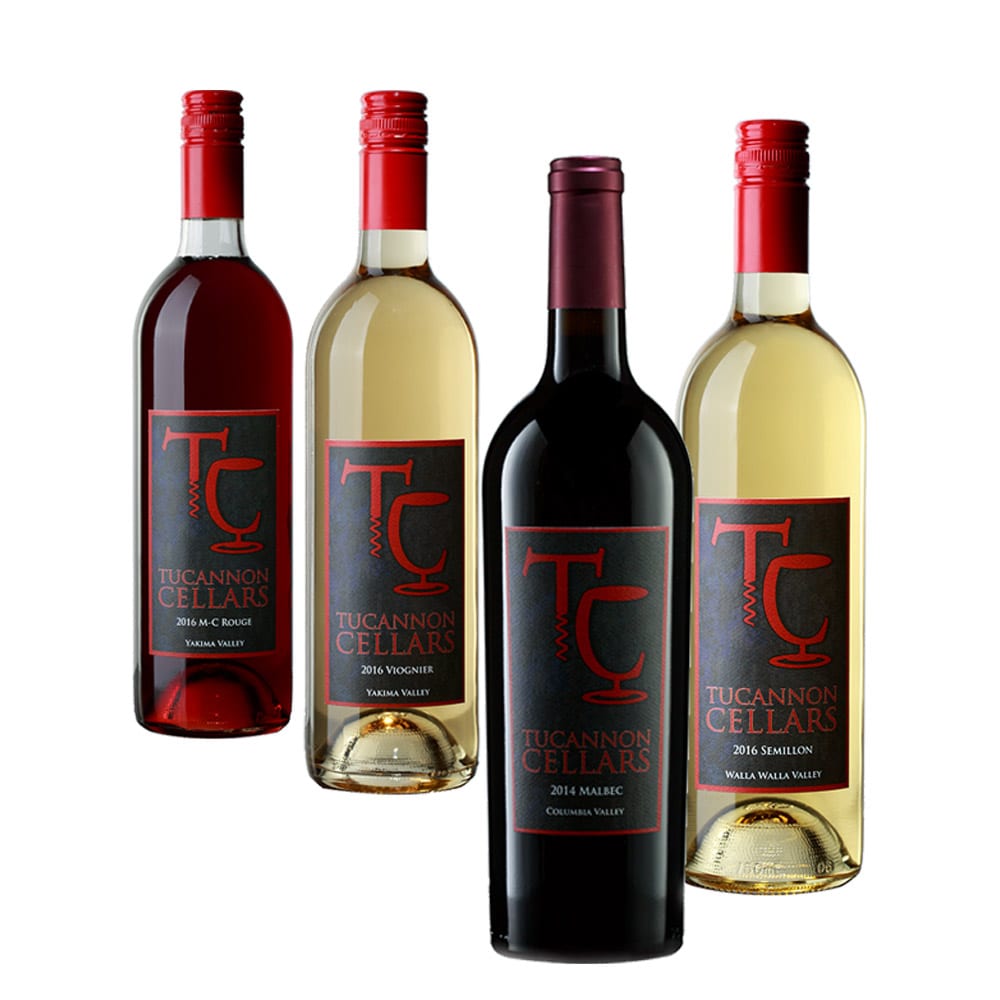 That first batch of wine was shared with friends and family who relished the aroma and savored the flavor. The more wines we made, the more skilled we became. It wasn't long before we were tossing around the idea of buying a winery with a vineyard.
We came across this gem of a boutique winery that had been neglected for years and quickly saw the potential. It was a leap of faith in 2014 that turned the Warren family into commercial winemakers. Phil and his son, Ethen, took the lead, remodeling the tasting room, demolishing and rebuilding the deck, designing and installing an event-friendly landscape, and ultimately, planning and building the stunning Sugar Pine Barn event center.
The business remains family-oriented and includes aunts, uncles, cousins, siblings, and spouses. We specialize in small lots of hand-crafted wine, mirroring traditional French methods that are less mechanical and more hands on. If you are interested in wine tasting, or in one of our many vintages, stop on by and have a taste! If you're not in the area, we invite you to visit our online store.
From our winery to your glass.